The CARIAD team are a multidisciplinary group of researchers, lecturers and research students from across all schools at Cardiff Metropolitan University.
CARIAD projects involve academics from across all schools in Cardiff Metropolitan University, this enables us to share our substantial subject specific expertise to create truly interdisciplinary approaches to research. For example combining ethnographic tools from Psychology with performance analysis tools from Sports Science and other Art and Design approaches has enabled us to embrace alternate perspectives on design problems.
CARIAD has extensive and expanding collaborations with industry and 3rd sector organisations. READ MORE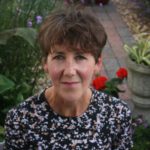 Prof. Wendy Keay-Bright: Cardiff School of Art & Design
As Professor of Technology and Inclusion, and Director of the Centre for Applied Research in Inclusive Arts and Design (CARIAD), Wendy's work embraces multidisciplinarity and real-world stakeholder engagement to leverage the myriad of possibilities for the arts to have a direct impact on inclusion and well-being. Her work over the last fifteen years has led to novel processes and digital artefacts that include people diagnosed with autism and complex learning disabilities as key stakeholders, with the power to influence design methods and outputs. This person-centred approach to technology innovation has informed the design of internationally renowned software, ReacTickles, ReacTickles Magic, Somantics and Somability, and enabled the introduction of  bodily thinking as a pathway to learning with technology for marginalised groups. The award-winning projects have been shown to improve expressive communication, to promote independence, increase opportunities for authentic physical exercise, and reduce the need for carer intervention for some of the most profoundly disabled people in our society.   READ MORE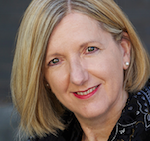 Prof. Cathy Treadaway: Cardiff School of Art & Design
Cathy is Professor of Creative Practice and was one of the founding members of CARIAD. She is currently Principal Investigator on a major international interdisciplinary AHRC design research project: LAUGH (Ludic Artifacts Using Gesture and Haptics). This collaborative research is investigating ways of designing to support the wellbeing of people with late stage dementia.  READ MORE
Prof. Andrew Walters: PDR
Andy was one of the founding members of PDR's User-Centric Design Group (UCD), and CARIAD presents him with an opportunity to explore new tools and techniques for designing with people, and investigate the impact of such methodologies in the commercial domain, specifically though the development of rehabilitation products.  READ MORE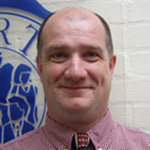 Prof. Gary Beauchamp: Cardiff School of Education
Gary is Director of Research and Professor of Education in the School of Education, and brings CARIAD over 25 years' experience in delivering high quality teaching in creative disciplines from primary to PhD level. His extensive understanding of technologies and the ways they can facilitate communication has helped to set the bar for implementing ICT resources in schools today.  READ MORE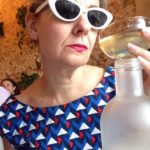 Dr. Ashley Morgan: Cardiff School of Art & Design
Ashley is an academic of the body. Her PhD empirically examined Cosmetic Surgery in terms of the mundanity of the relationship that people have with their bodies, and the consumerist values they put on changing them through cosmetic surgery. More recent research is on the ways in which masculinity is presented in popular culture, with a focus on toxic masculinity, social class masculinity and sexual behaviour. As a consequence of research into Cosmetic Surgery, Ashley is currently interested in the ways that ageing female bodies appear in popular culture, and is beginning to research into ageing and design gerontology.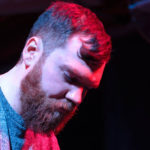 Aidan Taylor: Cardiff School of Art & Design
Aidan is Research Assistant on the LAUGH EMPOWERED project. He received an MA in Creative Music Practice at The University of South Wales, Newport and works with electronics and embedded systems design for audio. He teaches and supports physical computing practice into a number of creative disciplines at Cardiff School of Art & Design.  READ MORE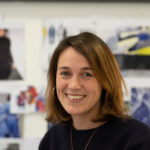 Sian Davies: Cardiff School of Art & Design
Sian completed a Masters in Fashion Design and Technology at the London College of Fashion, specialising in womenswear. Her MA research was focused around the parallel practices in cutting techniques used in cosmetic surgery and clothing design.  She is currently a full time Lecturer on the B.A. (Hons) Fashion Design course at Cardiff School of Art & Design and is a CARIAD researcher aligned to the LAUGH Empowered project.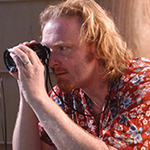 Tom Edgar: Cardiff School of Art & Design
Tom is an award winning animation director whose work includes "Wussywat the Clumsy Cat", "Hana's Helpline", "Rastamouse" and various commercials and pop promo's. He is currently a Lecturer on the B.A. (Hons) Animation course at Cardiff School of Art & Design, and a researcher supporting the LAUGH EMPOWERED team at CARIAD to develop novel ways of using animation to support participant understanding of ethics. READ MORE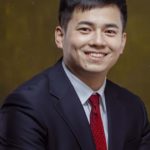 Dr Pengcheng Liu: Cardiff School of Technologies
Pengcheng Liu is a Senior Lecturer in Engineering and Design Technology at Cardiff School of Technologies, Cardiff Metropolitan University, UK. Before joining Cardiff, I have held several academic positions including a Research Fellowship jointly at Lincoln Centre for Autonomous Systems (LCAS) and Lincoln Institute of Agri-Food Technology (LIAT), University of Lincoln, UK, a Research Assistant and a Teaching Assistant at Bournemouth University, UK, and a Lectureship at Zhongyuan University of Technology, China. READ MORE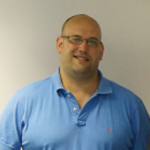 Darrell Cobner: Cardiff School of Sport
Darrell provides vital strategic direction as well as advising on the creation of bespoke tools for capturing some of CARIAD's  project life cycles.  Darrell's work at the Centre for Performance Analysis has provided an exemplar model for establishing CARIAD as a sustainable community of practice that crosses disciplinary boundaries.  READ MORE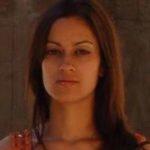 Dr Taslima Begum: Cardiff School of Management

Taslima is a Senior Lecturer in Computing and Information Systems at Cardiff Metropolitan University and a Visiting Lecturer in the Creative Industries at the University of South Wales.  She is also a Research Associate at the Trans-technology research group at the University of Plymouth and works independently as a design and academic consultant.  READ MORE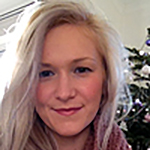 Dr Amie-Louise Prior: Cardiff School of Health Sciences
Amie was awarded her PhD from Cardiff Metropolitan University in 2015 entitled 'Investigation into the optimum requirements and practical possibilities of a telephone helpline for people with anorexia nervosa'.  Amie's research interests focus on eating disorders, adolescent and young adult health and wellbeing. READ MORE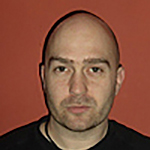 Dr Nick Perham: Cardiff School of Health Sciences

Nick is a Senior Lecturer in the Department of Applied Psychology, a member of the British Psychological Society, a member of the Higher Education Academy and a committee member of the Welsh Branch of the British Psychological Society (formerly chair from October 2008 to October 2011). READ MORE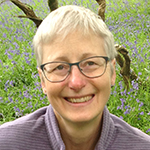 Heidi Wilson: Cardiff School of Sport

Heidi is an experienced community dance artist and a Senior Lecturer in dance at Cardiff Metropolitan University.  Particular areas of interest include dance in education and dance for well-being.  She is a Creative Agent for Arts Council Wales Lead Creative Schools programme and works extensively with dancers with learning disabilities and dancers living with Parkinson's.  READ MORE
Dr. Natasha Mayo:

 

Cardiff School of Art and Design, 

Natasha is Senior Lecturer in Ceramics currently researching 
the idea of 'home' as a site of creativity and 'family' as a research methodology…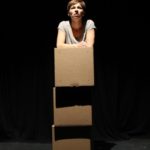 Dr Kerrie Reading: School of Education and Social Policy
Kerrie is a lecturer in Drama and Theatre as well as a freelance community artist. Her practice-led PhD examined how past approaches to making alternative performance can be considered today, with a focus on the venue and the archive of Chapter Arts Centre, Cardiff.
Her current research is concerned with how grassroots community theatre will play a key role in the culture recovery post pandemic. Kerrie is interested in the ways in which community theatre gives a voice and platform to people and forges collectivity. Kerrie is also examining, through an auto-ethnographic approach, the marked absence of embodied praxis in the current mode of online delivery.
CARIAD PhD STUDENTS

Ben Ewart-Dean
Ben's research project is an investigation into the uses of digital video-making for children with autism. The research explores the ways in which the creative video-making process can help to improve the social communication of children on the autism spectrum.  Ben's research is being conducted part-time, alongside his practice as a film-maker, and a provider of film-making activities for children with learning difficulties.  READ MORE

Steve Coleman – Completed
Steve was awarded the prestigious RIA (Research Innovation Award) scholarship from Cardiff Met to research the therapeutic benefits of creative ludic play for people with dementia.  Steve completed his Masters here at Cardiff Met which looked at the healing potentials of being playful.  He is currently undertaking a series of case studies on care homes examining potential creative interventions for the carers and patients.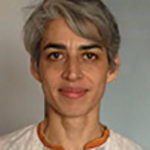 Anna Bhushan
Anna is a Senior Lecturer at Cardiff School of Art and Design, her PhD is investigating the effects of mindful meditation on the learning experience of Art and Design students within Higher Education.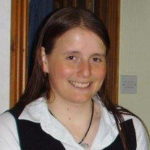 Elizabeth Ponting
In her PhD Liz is addressing the need for an autism friendly approach to the design of residential care facilities for older people with a diagnoses of autism or those with autistic characteristics who may also be affected by age-related co-morbid conditions.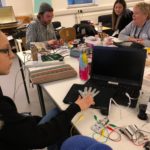 Nur Ahlina Haziqah Binti Haji "Zee" Hamdani 
Zee is undertaking design research that will inform the development of a technological intervention, which aims to provide a novel, self-directed experience of "art as therapy" for children with a diagnosis of ADHD.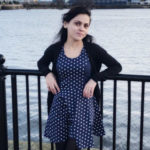 Sharha
In India, sexual violence is increasing day by day. Around sixty-five percent of Indian men believe that women should tolerate sexual assault and sometimes they deserve to be beaten (IMAGES, 2011). Sharha's research examines the feminist analysis of the Kamasutra by Wendy Doniger (2016) as its starting point, and extends to consider what can the feminist principals of the Kamasutra create an empowering reconnection between the text and modern women.
CARIAD ASSOCIATES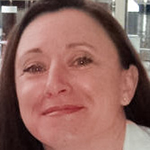 Dr Gail Kenning: University of Technology, Australia
Gail is an artist, researcher and educator. She is an Honorary Reader in Design for Ageing and Dementia at CARIAD, a Research Associate at University of Technology Sydney and Co Investigator International on the AHRC funded LAUGH project.  Her research is concerned with art and creativity in relation to digital media, craft, expanded textiles, health, wellbeing, ageing and dementia. READ MORE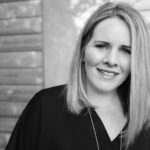 Dr Jac Fennell: Cardiff School of Art & Design
Until recently,  Jac was Research Fellow on the LAUGH EMPOWERED project. Now a lecturer in Product Design at UWE, she continues to collaborate with CARIAD through PhD supervision.  READ MORE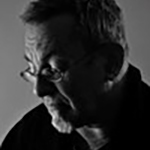 Dr David Prytherch: Birmingham City University, UK
David is Senior Research Fellow in Haptics and Computer Interface Design at Birmingham City University.  He supervises a small research team investigating certain non-pharmacological interventions for people with dementia based on perceptual theories of 'Intrinsic Haptic Reward' and neuro-cognitive calming, a meditative approach to tactual activity.  David is Co Investigator on the AHRC funded LAUGH project.   READ MORE
Joel Gethin Lewis: Goldsmiths College, London, UK
Joel is an interaction designer, creative director, artist and lecturer at Goldsmiths College, London. Joel makes work that allows for real-time interaction between people, places and objects through the use of technology. He works with Wendy to design interfaces that enable people to experience their environment in highly personal ways that challenge diagnosis and amplify ability.  READ MORE

Dr Giles Oatley: Murdoch University, Perth, Australia
Giles is Senior Lecturer in Information Technology, in the School of Engineering and Information Technology at Murdoch University.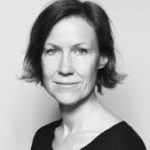 Dr Lise Amy Hansen: Centre for Design Research, Olso School of Architecture and Design, Norway
Lise Hansen is a design researcher with a special interest in the technologically mediated role of movement in explorations of movement data. Her research evolves around the role of movement as a material in digital interactions. Lise and Wendy are currently collaborating on a series of projects that explore the role of kinaesthetic properties of movement and how they relate to intersubjective phenomena, social anticipation, social choreography and flow.  READ MORE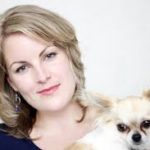 Monique Post: consultant, European Autism Ambassador Dutch Autism Association (NVA)
Monique is currently a consultant for the Dutch Government Ministry of Health autism working party VAB ('Looking From Within Autism'). She is a consultant for the largest autism healthcare authority in The Netherlands for their treatment division training professionals and in their research division originally setting up the Experience Board as Chair and now as consulting member for a project 'self-worth and suicide'. She works together with Dr.Martine Delfos, a Dutch bio-psychologist. Her most recent project involved her working as a junior researcher for the Webchair, a digital tool used to help students be involved in education when they may not be able to physically be there and specifically students with autism who are learning to work together with others through observation of their peers. Exploring ways in which people with autism can be involved in research as equal partners is an essential part of her work both nationally and internationally, as the person with autism is the most knowledgeable when it comes to their experiences with autism. Questions arise however from an ethical and practical standpoint of how you can involve people when communication delays or trauma involving past communication experiences may be present. Working with self-advocates can bridge the gap in some cases because of the feeling of being 'understood' by the other with autism.  READ MORE